Practice Research Assembly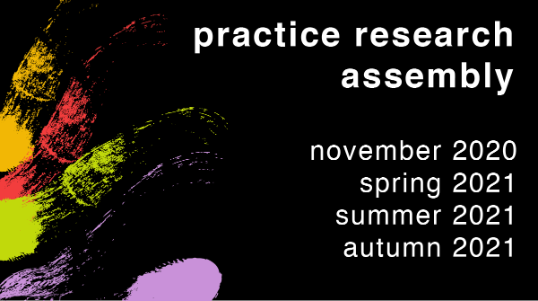 Practice Research Assembly, led by Professor Maria Fusco, is a new programme of presentations and workshops supported by the Scottish Graduate School of Arts & Humanities, which engages with the distinctive qualities and demands of practice research at PhD-level. The subject areas covered are expansive in nature as is our understanding of the types of practice research activities that take place across them, including: architecture; art; creative writing/poetry; craft/design and performance/music.
Five sessions are planned:
November 2020 What? How do I construct an application?
May 2021 What do we mean when we mean practice research?
July 2021 How am I doing? Challenging normative research methods
September 2021 It's alive! The search for form
November 2021 On collaboration within practice research