Cove Park appoint SGSAH Researcher in Residence
Published: 20 March 2018
Cassie Last has been appointed as the Researcher in Residence at Cove Park as part of the 2018 SGSAH Research Residency Programme.
SGSAH's Research Residency Programme places researchers with carefully selected partners to focus on a period of research and development in their work and to consider how the place, site, environment or experience can contribute to their PhD.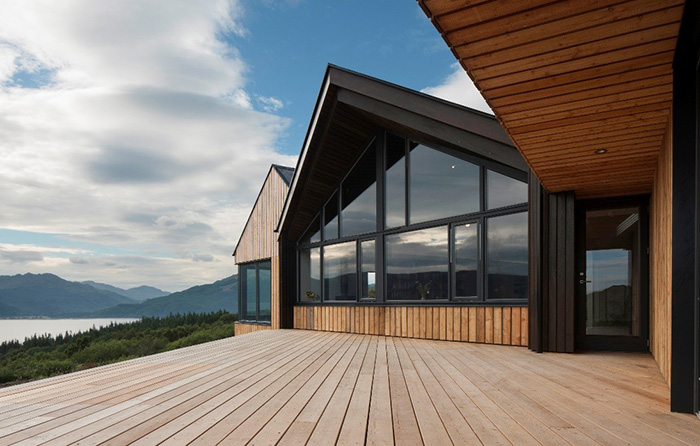 The 2018 SGSAH Research Residency programme has taken place, connecting arts and humanities researchers with inspiring locations offering space for creativity and reflection. This year saw two opportunities offered with organisations offering a supported experience in a unique setting for a researcher in residence.
As part of the 2018 residency programme, Cove Park, an artist centre on Scotland's west coast, will be hosting Cassie Last as their researcher in residence. Cassie is a second year Film Studies doctoral researcher at the University of St Andrews. Her work interrogates the contemporary American Survival film and its diffusion throughout culture. Focusing specifically upon 'survival' mediations of space and the material body, she examines survival films alongside other literary and media permutations such as literature and video games.
Cove Park provides an ideal setting for a researcher in residence whose PhD looks at wilderness spaces and 'survival'. It is located on 50 acres of unspoilt hillside overlooking Loch Long, on Scotland's west coast. The venue hosts year-round residencies in all art forms for national and international artists, collaborative groups and organisations. It therefore will offer Cassie the mix of solitude to focus on research and collaboration with other artists working at Cove Park.
Cassie's is one of two residencies arranged in partnership with the host organisations through SGSAH's 2018 Research Residency programme. You can learn more about the work done in the 2017 programme by clicking here.
---
First published: 20 March 2018