SGSAH wins funding for Creative Economy Engagement Fellowships
Published: 14 November 2017
Published 14/11/17 The Scottish Graduate School for Arts & Humanities has been awarded funding from the Arts & Humanities Research Council for three Creative Economy Engagement Fellowships to address the challenges of fragmentation across the Scottish creative economy.
Published 14/11/17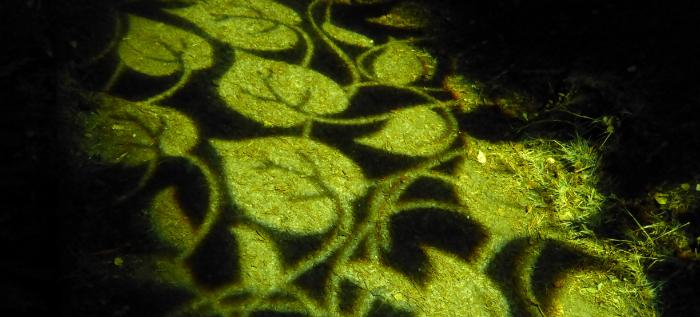 The Scottish Graduate School for Arts and Humanities (SGSAH), in a unique partnership with Creative Scotland and nine industry-sector partners, has been awarded funding for three Creative Economy Engagement Fellowships to address the challenges of fragmentation across the Scottish creative economy.
The award from the Arts & Humanities Research Council will support research in design, publishing, and crafts, further underlining SGSAH's key role in supporting creative economies research and engagement in Scotland. The award follows SGSAH's successful bid for 13 National Productivity Investment Fund students earlier this year.
The SGSAH Creative Economy Engagement Fellows will be based at the Universities of Dundee, Stirling and The Glasgow School of Art, and will work with partners including Mozilla, Highlands and Islands Enterprise and Publishing Scotland. Creative Scotland will provide space and mentoring to help develop a peer network. Fellows will be provided with a training package and invited to design and deliver workshops for PhD students across Scotland, hosted by the SGSAH Creative Economies Hub, which unites expertise in creative economies research from across SGSAH's membership to offer knowledge exchange opportunities for doctoral students, early career researchers, and partners.
The Fellowships are open to early career researchers and each will be a full time post on a fixed term six month contract. Applications are made through the lead HEI in each Fellowship. You can read more about each Fellowship below.
Creative Economy Engagement Fellowship in Digital Design

University of Dundee (Lead) and University of Edinburgh (Associate)
Scotland has a thriving and distributed digital design community. Codebase, in Edinburgh, is the UK's largest technology incubator and Dundee boasts a world-class games sector and the first museum dedicated to design in Scotland, the V&A Museum of Design Dundee. The opening of this museum offers a unique opportunity to focus on and highlight the strength of the digital design community and the museum's Design for Business programme is already fostering partnerships between academia and industry, technology and design, exploring how a human-centred approach to design and Design Thinking can drive innovation. This Fellowship will place emphasis on co-creation through co-design, participatory design and community engagement approaches. Working with businesses such as 4J Studios (developers of Minecraft), Denki Games, Biome Collective (independent games developers), Fleet Collective (creative co-working space and agency), and Mozilla, the research is highly interdisciplinary, drawing in expertise from across academic disciplines in conjunction with both the public and private sectors, locally, nationally and internationally. The research will explore the implications of nascent technologies (e.g. Internet of Things, blockchain) and emerging practices (e.g. DIY/maker culture and citizen science), and how these can be applied to deliver social and economic benefits.
Applications have now closed.
Creative Economy Engagement Fellowship in Craft

The Glasgow School of Art (Lead) and University of St Andrews (Associate)
This Fellowship will analyse the Crafts sector in the Highlands and Islands (H&I) region, in the context of longstanding economic issues with low levels of entrepreneurialism, start-ups and innovation. Regional challenges, including the dispersed working communities and technological infrastructure of the region, can limit opportunities in the creative economy. The project will build on the work of the existing AHRC-funded 'Design Innovation for New Growth' (DING) project at GSA, which propagates design as a strategy for business growth and innovation with new audiences in the H&I region. The industry partner Highland and Islands Enterprise gives access to a range of diverse evidence/datasets and extensive networks/ contacts, and builds on GSA and University of St Andrew's existing links with the organisation.
Creative Economy Engagement Fellowship in Publishing

University of Stirling (Lead) and University of Dundee (Associate)
This fellowship will, following the recommendation of the Creative Scotland Literature & Publishing Sector Review (2015), explore the potential for a series of physical and virtual literature hubs to grow self-publishing into micro-enterprises across Scotland. Working closely with industry partners Publishing Scotland, Literature Alliance Scotland and the Society of Authors, the analysis will propose operational models and evidence their potential for network and skills development, alternative funding models, and cross-arts collaboration with artists and cultural entrepreneurs, in order to boost creativity, dissemination, and the economy. The Fellowship will build on Stirling and Dundee's networks and expertise in publishing, writing, and creative production.
Applications have now closed.
Image by Rhonda Surman licensed under a Creative Commons Attribution-NonCommercial-NoDerivs 3.0 Unported License.
---
First published: 14 November 2017