Creative Economies Engagement Fellowships 2018 Report
Published: 28 November 2018
November saw our Creative Economies Engagement Fellows conclude their AHRC funded research in the Creative Sector in Scotland which had been ongoing since January 2018.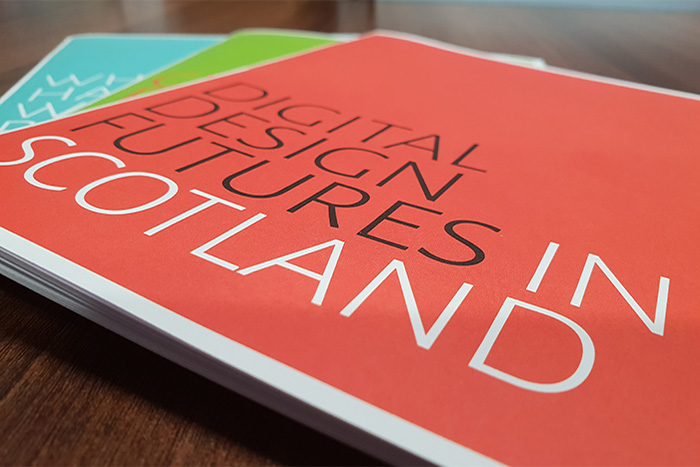 November saw our first Creative Economies Engagement Fellowships come to an end as the three Fellows presented their research findings to peers from academia and industry at the Dundee Contemporary Arts Centre.
The Creative Economies Engagement Fellowships were made possible by an award from the Arts & Humanities Research Council and saw SGSAH in partnership with Creative Scotland and nine industry-sector partners looking to address the challenges of framentation across the Scottish creative economy. The award supported research in design, publishing and crafts. Since January 2018, three CEEF researchers have worked in collaboration with Creative Scotland exploring these less visible and emerging areas of Scotland's creative economy.
We are delighted to be able to present the reports from the Fellows; Dr Bronwin Patrickson, Dr Will Smith and Dr Michael Pierre Johnson.
Digital Design Futures Scotland - Dr Patrickson
What is Happening with Self Publishing in Scotland Today - Dr Smith
The Scottish Graduate School for Arts & Humanities would like to thank all of our academic and industry partners for their involvement in this project. Applications for the 2019 Creative Economies Engagement Fellowships are now open and you can find more information here.
---
First published: 28 November 2018