Meet our 2023 AHRC Postdoctoral Fellows
The AHRC have permitted SGSAH to use underspend from AHRC DTP1 funding for a one-off Postdoctoral Fellowship Scheme in 2023 to offer short-term fellowships to SGSAH AHRC DTP1 alumni.
Our fourteen successful applicants will take up their Fellowships at one of the SGSAH AHRC DTP1 Higher Education Institutes (HEIs; Aberdeen, Dundee, Edinburgh, Glasgow, Glasgow School of Art, St Andrews, Stirling, Strathclyde) between January and September 2023. Meet our 2023 AHRC Postdoctoral Fellows below. Click '+' to expand each accordion to find out more about them and their research.
Richy Carey | DJCAD, University of Dundee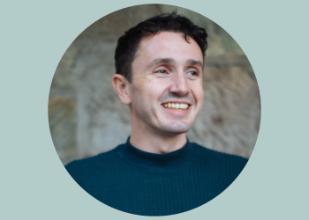 Richy is a composer whose practice explores ways of thinking about listening as being a collaborative, rather than an individualist activity. He most often works with artists and community groups to collaboratively devise music and sound works that facilitate listening, and responding, from lots of different perspectives, making film soundtracks, gallery installations and public performances.
He earned his PhD in 2022 from the University of Glasgow and will be working at Duncan of Jordanstone College of Art & Design (DJCAD) under the mentorship of Professor Maria Fusco on a new commission exploring questions around what it is to make sound public. He will be working towards composing a new work for community choirs and the publication of a series of scores devised in collaboration with the choirs.
Website: www.richycarey.com
Instagram: www.instagram.com/eist_sound
Fred Carter | University of Glasgow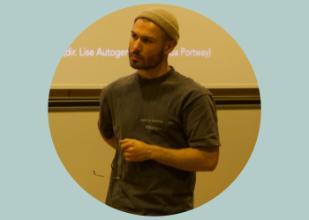 Fred completed a PhD at the University of Edinburgh in 2022. Since then, he has held positions as Landhaus Fellow at the Rachel Carson Centre, research associate with Regenerative Energy Communities in Sweden, and Saltire Emerging Researcher at the University of Amsterdam, where he is co-director of the residency programme FieldARTS. His current research, supported by an AHRC postdoctoral Fellowship at the University of Glasgow, traces the poetics of exhaustion and politics of refusal that emerge in the wake of intersecting crises of petroleum, productivity, and social reproduction in 1973. A debut poetry chapbook, Outages, is forthcoming from Veer2 in 2023.
Linktree: https://linktr.ee/fredcarter
Mila Daskalova | University of Glasgow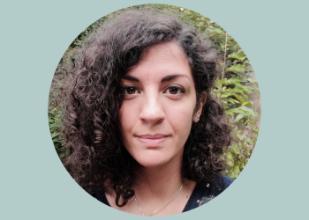 Mila completed her PhD in 2022 at the University of Strathclyde under the supervision of Prof Kirstie Blair and Prof Matt Smith. Her research interests lie in nineteenth-century medicine, literature, periodicals, and print production more widely. Her thesis traces the origins, production and dissemination of periodicals published in nineteenth-century mental institutions in Britain and the US. As a SGSAH Postdoctoral Fellow associated with the Medical Humanities Research Centre at the University of Glasgow, Mila will expand her understanding of the history of asylum periodicals by continuing her primary research in British archives and visiting several repositories in the US. By the end of the project, she will draft and submit a proposal for her first monograph.
LinkedIn: www.linkedin.com/in/mila-daskalova
Stefana Djokic | University of Edinburgh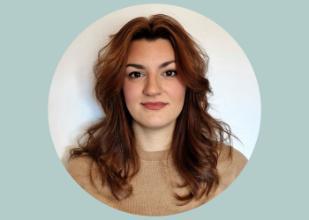 Stefana obtained her PhD from the University of Edinburgh in 2022, which investigated the instrumentalisation of art as a tool of cultural diplomacy by both the Yugoslav and US governments during the Cold War (ca. 1948-1970). In her research, Stefana aims to broaden the current understanding of the diverse relations between the US and East-European art worlds, and challenge existing Cold War narratives in terms of an East-West binary. Her research places Yugoslavia in a wider East European context, which will help to open up novel opportunities for re-thinking the aesthetic, social, didactic and ideological positions on which European responses to modern US art were grounded. During her Fellowship at the University of Edinburgh, Stefana will carry out further archival research which she was unable to do during the COVID-19 pandemic. She also plans to organise a workshop open to the postgraduate community in Edinburgh and beyond, which will explore the complex flow of ideas between North American and Eastern European art worlds and the multi-layered relations between art, politics, and ideologies.
Academia profile: Stefana Djokic | University of Edinburgh - Academia.edu
Robert Fell | University of Edinburgh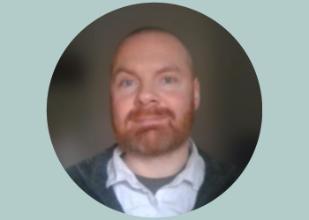 Robert was awarded his doctorate in 2022, in Celtic and Scottish Studies, from the University of Edinburgh. His academic interest focuses on oral storytelling within the folkloric traditions of Scotland's Traveller communities. Robert delivers critical analysis and interpretation of a variety of intangible cultural heritage in this context, primarily through investigations of both familiar and less familiar folktales. His academic interests extend to oral history, onomastics, narratology, performance contexts and creative ethnology. During his time as a Fellow at the University of Edinburgh, Robert will convert his thesis into a book and conduct novel fieldwork within Scotland's Traveller communities.
Sarah Forrest | Glasgow School of Art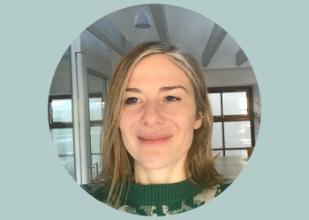 Sarah is an artist and filmmaker who earned her PhD from Glasgow School of Art in 2022. Her practice-led research investigated the critical potential of doubt when made manifest within an artwork as an attribute or affect. For the Fellowship, Sarah will be returning to Glasgow School of Art where she will be building on her research into unreliable/reliable narration. The project will explore and employ filmic methods characteristic to meta-cinema (camera/editing techniques, scripted/unscripted formats), using this vocabulary to produce moving image work that reactivates and performs the research generated in her thesis.
Kiefer Holland | University of Edinburgh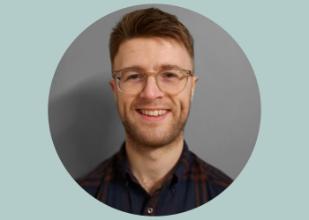 Kiefer earned his PhD in English Literature in 2022 from the University of Edinburgh, which he will be re-joining for his AHRC Fellowship. Kiefer's research examines the nineteenth-century lives and literatures of six African American women: Jarena Lee, Maria Stewart, Sojourner Truth, Harriet Tubman, Charlotte Forten, and Anna Julia Cooper. During his time as a Fellow at the University of Edinburgh, Kiefer will be developing his thesis into a monograph and seeking a publishing deal, writing articles for submission to peer-reviewed journals, creating a project website, and pursuing teaching accreditation. He will also engage in an extended collaboration with Project Myopia to write a series of public facing articles and commission Black students to produce critical and creative work relating to the project.
Marcus Jack | Glasgow School of Art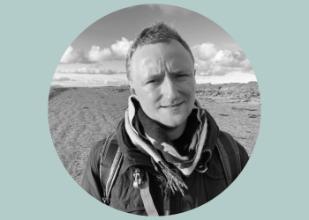 Marcus (he/him) is a curator and researcher based in Glasgow. He completed a SGSAH-funded PhD on the history of artists' moving image in Scotland, 1970–2021, at The Glasgow School of Art in 2022 and is the founding editor of DOWSER (2020–), a quarterly publication on the same field. His research uses archival and oral history methods to locate overlooked histories within contexts of cultural policy, infrastructure and socio-economic systems. As a curator, Marcus was Programme Lead at the Scottish Contemporary Art Network (2022–2023) and founded Transit Arts in 2015, an organisation which supports artists' moving image through screenings and publishing. He is a trustee of Glasgow Artists' Moving Image Studios SCIO. As a SGSAH AHRC Postdoctoral Fellow, Marcus will develop his doctoral research through publishing and public programming before initiating a new enquiry into queer visual cultures in Scotland before decriminalisation at The Glasgow School of Art.
LinkedIn: https://www.linkedin.com/in/marcusjack/
Twitter: https://twitter.com/MarcusFJack
Hannah Laurens | University of St Andrews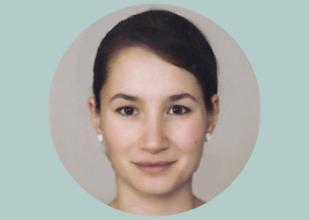 Hannah earned her PhD in Philosophy from the University of St Andrews in spring 2022. She specialises in the History of Philosophy and works on both Ancient and Early Modern Philosophy, in particular on Aristotle and Spinoza. Her PhD examined Aristotle's views on the place of nous (the intellect) in nature, and one of her recent postdoctoral projects focused on the notion of acquiescentia (contentment) in Spinoza (Descartes Centre, Utrecht University). For this Fellowship, she returns to her alma mater, the University of St Andrews, to work on Aristotle's account of animal perception and animal phronesis (practical wisdom). Keen to share Aristotle's insightful views on the natural world with a general audience, highlights of her project include collaborations with local nature recovery networks and Scottish museums with extensive natural history collections.
Fraser McQueen | University of Edinburgh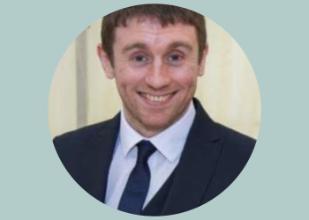 Fraser earned his PhD from the University of Stirling in 2021. His thesis examined Islamophobia and community in contemporary France through literature and film. His research interests lie in postcolonial French studies; he also has interests in the cultural production of the far right, representations of jihadi women, and the work of Michel Houellebecq. His SGSAH postdoctoral Fellowship will be hosted by the University of Edinburgh from June - September 2023, and will focus on completing his monograph, Towards a Community of Friendship? Islamophobia and Being-in-Common in Contemporary French Literature and Film, which is under contract with Liverpool University Press.
LinkedIn: https://www.linkedin.com/in/fraser-mcqueen-339991bb/
Tim Penn | University of Edinburgh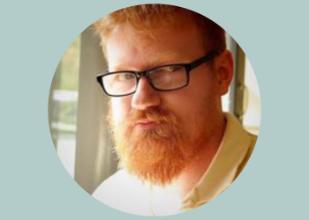 Tim completed a PhD at the University of Edinburgh in 2022, with a thesis which examined funerary landscapes in Southern and Northern Italy over the first seven centuries CE. An active field archaeologist, he has contributed to fieldwork projects in ten countries, primarily working on objects, which has also led to him to work on ancient board games. Since graduating from Edinburgh, he has held positions at the Universities of Oxford and Leicester. His SGSAH-funded Fellowship will be undertaken part-time at the University of Edinburgh, where he will work towards the transformation of his thesis into a monograph by adding funerary data from Central Italy to his existing datasets.
Academia profile: https://oxford.academia.edu/TimPenn
Mika Schröder | University of Strathclyde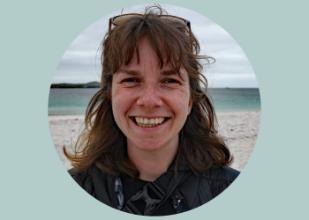 Mika earned her PhD from the University of Strathclyde in August 2022, where her research explored spatial in/justice and the in/visibilisation of local actors within international biodiversity negotiations. Her key interests pertain to environmental justice, and the recognition and safeguarding of individual and community rights, knowledges and perspectives within environmental law and governance. She is also a post-doctoral researcher on a project exploring barriers for the integration of diverse community values in marine and coastal management.
For her Fellowship, Mika will be re-joining Strathclyde on a part-time basis to continue her doctoral research and collaborations with activists and local community representatives at biodiversity negotiations, explore new strands of cooperation and ensuring wider dissemination of their work.
Rory Scothorne | University of Stirling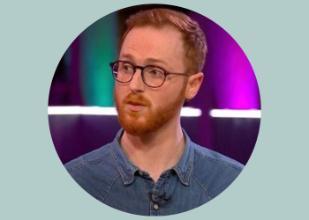 Rory Scothorne is a historian of ideology, politics and culture, focusing on left-wing radicalism, nationalism, devolution and civil society in Scotland throughout the second half of the twentieth century. He completed his PhD at the University of Edinburgh in 2021, which investigated the relationship between the radical left and Scottish nationhood from 1967-1983. During his postdoctoral Fellowship at the University of Stirling, Rory will be developing his doctoral work into a monograph, incorporating new research into the role of radical politics in the development of a distinctly Scottish "third sector" of non-governmental organisations between 1967 and 1992.
Kate Wilson | University of Strathclyde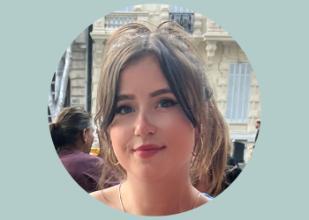 Kate is an early career researcher with interests in post-1945 cultural, literary and social history. She gained her PhD in July 2022 from the University of Strathclyde. Her research examines community writing and community activism in Glasgow c.1970 – 1990. During her Fellowship, Kate will be based at the Scottish Oral History Centre, University of Strathclyde. She will undertake further oral history interviews with writers, publishers and activists; conduct archival work relating to race and ethnicity in community publishing and action; and host a public adult education workshop on the history of community media and campaigning in the south of Glasgow.