Spring into Methods 2021 - Call for Proposals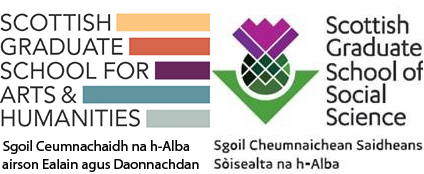 The Scottish Graduate School for Arts & Humanities, in partnership with the Scottish Graduate School of Social Sciences, are collaborating on Spring into Methods to commission high quality methods training for our postgraduate researchers.
The Spring into Methods programme brings together arts, humanities and social science doctoral researchers from across Scotland and offers sessions providing an interdisciplinary and in-depth approach to learning a specific research method for up to a maximum of 10 hours.
SGSAH and SGSSS invite proposals from members of staff in any of the affiliated HEIs to provide this interdisciplinary online training. Considering the global pandemic, and to increase accessibility, we are asking for interactive online proposals that may be flexibly spread over several days. We aim to support 6-8 proposals for events with a maximum cost of £1500 each. In 2021, we are also accepting applications and offering the training to staff and doctoral researchers affiliated with the SOCIAL CDT.
The deadline for applications is 4pm on Friday 22nd January 2021.
Potential topics for Spring into Methods 2021
We welcome proposals on the following topics where we have identified particular demand. However, we also welcome proposals in an open category for new ideas if you can build a convincing case that demonstrates need and demand.
For 2021, these topics are:
Building research methods on principles of equality, diversity and inclusion
Adapting methods for research during a pandemic
Rethinking ethics for research during a pandemic
Decolonising Methods
Methods and Climate Crisis
Creating and using open research data
Feminist research methods
Mining administrative data
Exploring secondary analysis of multimodal or qualitative datasets
Posthumanist or more-than-human research
Survey design and analysis
Relating your research to the Sustainable Development Goals
Rethinking 'vulnerability' in participatory research
+ open category
We will accept applications for events that have been held in previous years. Please indicate this on the application and provide evidence of the event's success, describing any updates you are planning as a result of the previous feedback.
We welcome interdisciplinary teams, but we will also accept applications from single disciplinary areas if it can be demonstrated that the proposed event meets the needs of doctoral researchers across the arts, humanities and social sciences.
Timetable
| | |
| --- | --- |
| Deadline for workshop proposals | Friday 22nd January 2021 |
| Applicants informed of decision | Monday 8th February 2021 |
| SGSSS/SGSAH start promotion of events to students | Monday 15th February 2021 |
| Deadline for students to apply to attend | Monday 1 March 2021 |
| Students informed whether they have a place | w/c 15 March 2021 |
| Events take place | Tuesday 6 April to Friday 21 May 2021 (note: Easter weekend 2-5 April 2021) |
| Deadline for evaluation forms and invoices to be submitted | Wednesday 30 June 2021 |
Submit a Proposal
Submit a proposal via the SGSSS website here: https://social.sgsss.ac.uk/spring-into-methods/ (scroll down for the proposal document and online submission form).
---
First published: 18 November 2020