SGSAH December 2022 Newsletter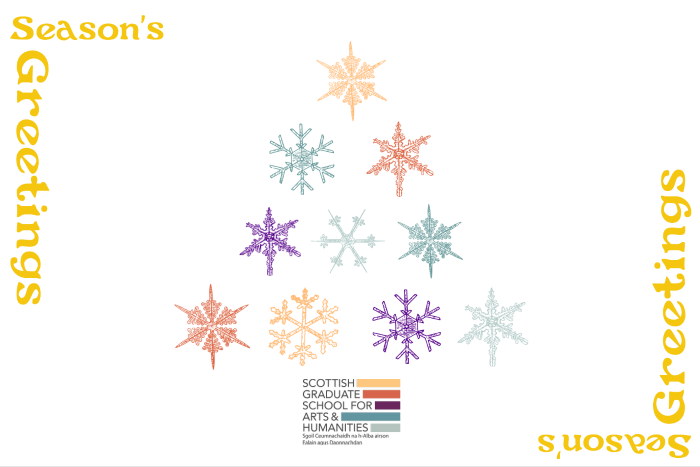 The Scottish Graduate School for Arts and Humanities (SGSAH) December 2022 Newsletter is now available. In place of our normal information-packed newsletter and - as we hope - you all start to wind down your work at the end of the year - our December newsletter is a short message from SGSAH's Director, Claire Squires. Read it here.
Sign up for our newsletters and receive SGSAH news, events and opportunities directly to your inbox.
---
First published: 15 December 2021