SGSAH Welcomes New Member Institution
Issue date: 20/01/2022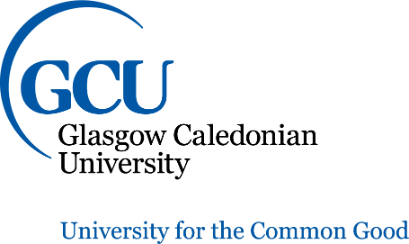 The Scottish Graduate School for Arts & Humanities (SGSAH) is very pleased to welcome Glasgow Caledonian University (GCU) as our newest Higher Education Institution (HEI) member. This brings the total of SGSAH HEI membership to seventeen.
GCU is based in the vibrant centre of Scotland's largest city and with a further campus in the heart of London - GCU London. Its historical records date back to 1875 and the formation of the Glasgow School of Cookery. In 1878 the West End School of Cookery was established and in 1908 these two institutions merged to form The Glasgow and West of Scotland College of Domestic Science (GWSCDS). In 1975 this College became the Queen's College, Glasgow, which then merged with Glasgow Polytechnic in 1993 to create Glasgow Caledonian University.
GCU research and doctoral supervision expertise in the Arts and Humanities lie principally in the disciplines of History (especially medical history), Humanities-focused Sociology, and Media and Communications. Staff also lead interdisciplinary PhDs in projects with colleagues in Applied Health, Economics, and Public Policy, with the University's commitment to Social Justice offering research opportunities to include A&H perspectives across GCU's three academic Schools.
SGSAH Director, Claire Squires, commented that:
"GCU's mission to deliver access and excellence, with a strong commitment to the common good, will be inspiring for current and prospective doctoral researchers and a great asset to our graduate school. We're delighted to welcome GCU to SGSAH."
Oonagh Walsh, Professor of Gender Studies at GCU said:
"We look forward to working together with SGSAH, whose students, staff and network of partners bring a wide range of skills, experience and perspective to support arts and humanities research in Scotland."
We look forward to working together with GCU and all our valued Scottish HEI members in the coming years to expand the impacts of interdisciplinary research and provide outstanding opportunities for doctoral researchers in Scotland. Meet our HEI members.
---
First published: 20 January 2022