SGSAH Research Residencies 2019
Issued: Wed, 17 Jan 2018 14:09:00 GMT
Unique research residencies for doctoral researchers in arts and humanities.
We will support a doctoral researcher in arts and humanities at a SGSAH member HEI to spend one or two weeks with one of our carefully selected partners to focus on a period of research and development in their PhD work.
SGSAH is committed to connecting arts and humanities research with Scotland's unique cultural resources, including beautiful and inspiring locations that offer space for creativity and reflection. We work with places and spaces that have an existing residency offer and that can provide researcher with a truly supported experience.
Applications have now closed
The Opportunities
Cove Park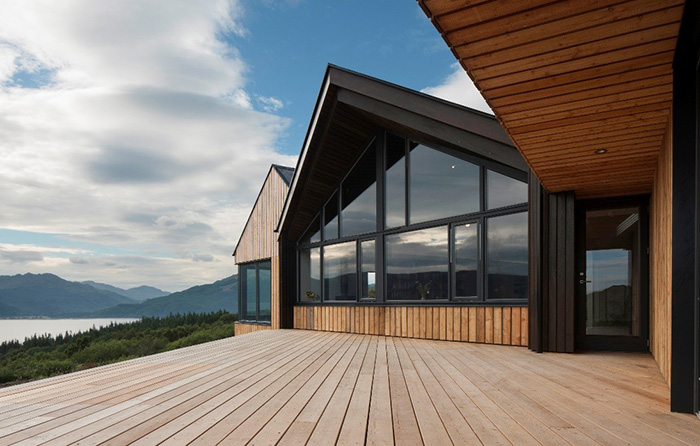 Cove Park's unique programme of residencies, commissions and collaborative projects respond to and support the diversity of contemporary artistic practice in all the art forms.
Cove Park host national and international artists from all cultures and career stages. We create a supportive and stimulating context in which new work and ideas can be developed, tested and shared. The bespoke and award-winning spaces we provide for residents and visitors to live, meet and work in, are located on an outstanding site overlooking Loch Long and the Firth of Clyde, just one hour from Glasgow, on Scotland's west coast.
Our 2018 resident said:
"Cove Park gave me the space and the time to think through the areas of my work that I have found most difficult and time-consuming."
Hospitalfield
Hospitalfield runs a highly regarded programme of artists' residencies and actively commissions new work by contemporary artists. The residency programme supports the production of new work and provides opportunities for artists and other cultural practitioners and researchers to focus on the development of a specific idea, project or the production of new work; within a collegiate setting. Residents are enabled to focus on questions, problems and ideas that will have an impact for them now and into the future.
Hospitalfield derives its name from the monastic designation of this site in the 13th-century as a hospital for pilgrims travelling to Arbroath Abbey. In the 19th-century the House was established as one of Scotland's earliest Art Schools following the bequest of Hospitalfield House by Patrick Allen-Fraser. Patrick and his wife Elizabeth developed Hospitalfield House as the architectural marvel that exists today; consolidating the existing monastic settlement into one of the finest examples of the Arts & Crafts style in Scotland. The building is full of elaborate carving depicting the natural world in wood and masonry, and houses impressive historic collections of fine art, furniture and textiles. The exterior is rendered in carved sandstone, demonstrating astonishing craftsmanship.
Participants in the programme live and work in the house, studios, gardens and courtyards of the estate. The location overlooking the North Sea gives a feeling of isolation and is an extremely peaceful place to work however, once off the threshold of the estate the reality is that Hospitalfield is a part of the small fishing town of Arbroath and within walking distance of useful amenities. The research candidate will have time and space to carry out research work, and they will at the same time be part of the social and interpersonal working environment that is naturally part of our core residency programmes that run through the year.
Our 2017 resident said:
"I felt that this lack of constraints in terms of time and obligations, away from daily routine and responsibilities, greatly helped my creativity and productivity. During my time at Hospitalfield, I achieved important progress in my research."

Bothy Project
New for 2019
Bothy Project is a growing network of exceptionally designed but simple offgrid residency spaces that offer artists of all kinds the opportunity to work in remote, spectacular locations in Scotland. Our objective is to create platforms for artists and researchers to journey and explore the history, landscape and people in the areas surrounding the bothies.
Bothy Project are a charity that supports individuals and partner organisations to realise ambitious projects, giving them the time and space to develop their research, and to present and promote their work on a shared platform of international significance. They are Scotland's leading organisation within a contemporary global movement that creates huts, bothies and cabins in the wilderness, proposing them as ecological, technological, architectural, and social models.
They currently have two residential bothies: Sweeney's Bothy on the Isle of Eigg and Inshriach Bothy in the Cairngorms National Park. Pig Rock Bothy sits in the grounds of Modern One, the Scottish National Gallery of Modern Art in Edinburgh, and hosts exhibitions, events and workshops.
Deveron Projects
New for 2019
Deveron Projects is based in the rural market town of Huntly in Aberdeenshire. Here we connect artists, communities and places through creative research and engagement. The 'town is the venue' describes the framework in which we work. They inhabit, explore, map and activate the place through artist driven projects since 1995.
Deveron Projects is unique in that it offers both peace in the rural small town setting as well as camaraderie among colleagues and locals. Their strength lies in hospitality and connecting people from all walks of life. Deveron offers discussion and dialogue when needed and peace and quite when required. Through a polymathic approach, they look forward to walk, talk, cook, eat and dance with thinkers from all disciplines.
Edinburgh Sculpture Workshop
Photo Credit: John Lord, on a Creative Commons License.
New for 2019
Located in the community of Newhaven, Edinburgh Sculpture Workshop is a place where artists make and develop work. They support artists in many different ways, providing subsidised studios, open access to affordable workspaces and specialist facilities as well as training and professional development. Edinburgh Sculpture Workshop commission new work, provide funding through a year round programme of residencies and employ artists across all areas of activity.
Edinburgh Sculpture Workshop is open to anyone interested in learning about or making sculpture. Their purpose built spaces provide a unique environment for collaboration and innovative work. For individuals or groups wanting to develop skills and knowledge our learning programme includes courses, tailored workshops and skills training. A free public programme of talks, exhibitions and tours provide other ways to get involved and meet artists.
Partnerships have always been important to Edinburgh Sculpture Workshop with have agreements in place with the University of Edinburgh and Edinburgh College, and work done regularly with many arts, community and education organisations.
Eligibility
These residencies are open to any PhD doctoral researcher in arts and humanities at a SGSAH member HEI. You must be at least in your second year of study (full time equivalent) to apply. Researchers who are outwith their funding period or writing up will not be eligible. Preference will be given to applicants who have not previously undertaken an SGSAH internship.
---