SGSAH researcher's artwork chosen to represent Egypt at world famous Venice Biennale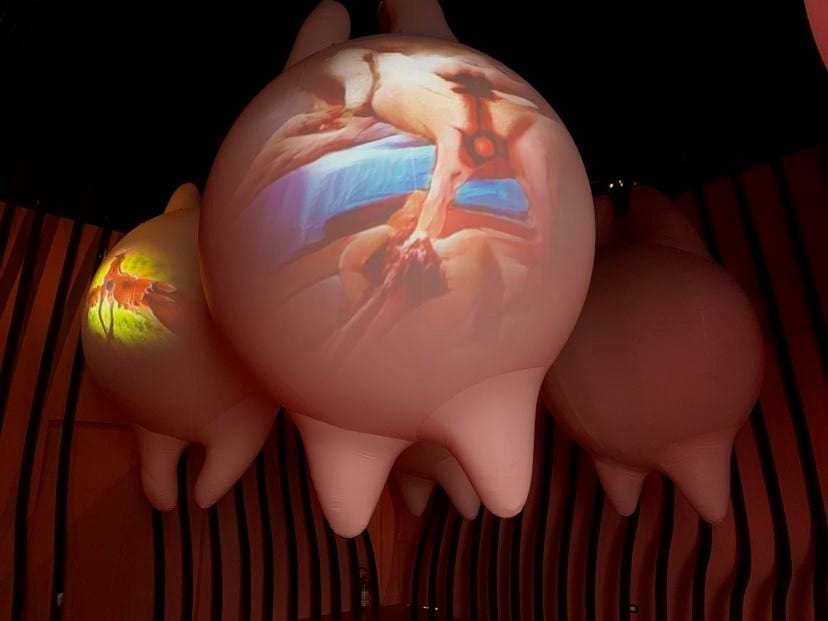 SGSAH researcher's artwork chosen to represent Egypt at world famous Venice Biennale
Abertay University PhD researcher Ahmed El-Shaer is to have his work exhibited within the Pavilion of Egypt at 59th International Art Exhibition – La Biennale di Venezia.
Ahmed worked alongside fellow Egyptian artists Weaam El-masry and Mohamed Shoukry to create an artificial intelligence (AI) media installation called Eden-Like Garden preserved for the Chosen ones.
The project was chosen to represent Egypt by the Egyptian Ministry of Culture was co-commissioned by the Egyptian Academy in Rome.
The installation consists of fourteen organic forms suspended from the ceiling that are mimic the female womb.
AI generated moving images are projected onto the forms, which are the results of feeding the AI with philosophical and existential concepts about the nature of the universe and life after death.
The visuals and audio of the piece are dynamic, as the output of the AI changes partially or dramatically depending on the time, day, and date of when one visits the installation.
Ahmed is a SGSAH-funded PhD student within Abertay University's School of Design and Informatics, looking at the ways Extended Reality (XR) can be used in gaming and beyond.
XR encompasses Augmented Reality (AR) and Virtual Reality (VR) and is classed as technology that creates computer generated environments or objects.
He has previously had work exhibited at venues including the Guggenheim in New York City and Casa Arabe in Madrid.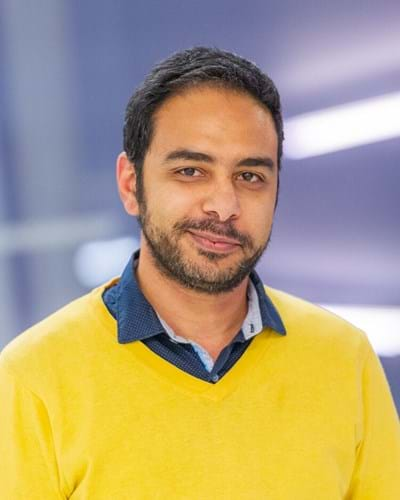 Ahmed El-Shaer
Ahmed said: To be able to exhibit my work at one of the world's most famous art shows whilst studying for my PhD at Abertay is a dream come true.
"It has really helped to be studying while showing my work, as I have developed the mind of a researcher and have been able to use this while looking at the influence of other artists on my work.
"Doing both has allowed me to find a great balance between my identities as a researcher and as an artist at the same time".
Games and Tactical Media Professor Joseph De Lappe added: "Ahmed El-Shaer is a phenomenal artist and I'm proud to be supervising his PhD research."
"The fact he has been selected by his home country to create such a stunning piece for the Venice Biennale shows just how much of an asset he is to our university."
The 59th International Art Exhibition La Biennale Di Venezia runs until Sunday 27th of November.
---
First published: 11 October 2022