SGSAH Responds to Scottish Government consultation on the draft Culture Strategy for Scotland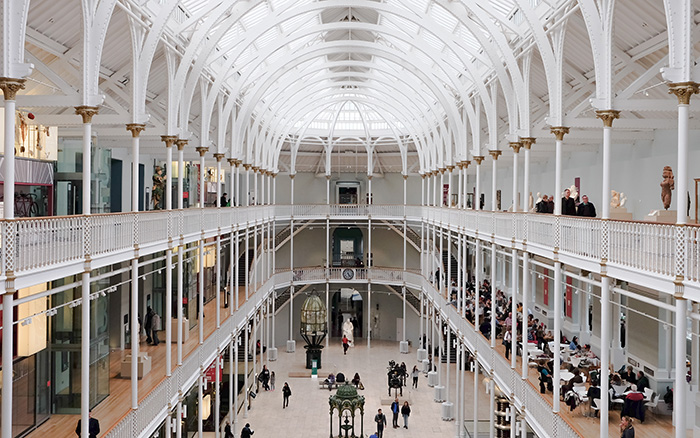 The Scottish Graduate School for Arts & Humanities has responded to the Scottish Government consultation on the draft Culture Strategy for Scotland, highlighting the important role of both SGSAH and our graduates in the success of the strategy. The Scottish Government has published an analysis of all responses ahead of a planned publication of the full strategy later this year.
As a national graduate school working across Scotland's universities, SGSAH has committed to supporting the delivery of the strategy as a key member of the proposed national partnership for culture. The value of SGSAH partnerships was highlighted in other responses to the consultation from Interface, the Scottish Contemporary Art Network and the University of Glasgow, our hosting institution.
The SGSAH response highlighted the significant role of doctoral researchers in the arts and humanities in delivering the ambitions of the Culture Strategy as part of the future workforce. SGSAH called on the Scottish Government to recognise and reward this talent by ensuring appropriate working arrangements and salaries across the sector.
The development of the Culture Strategy for Scotland began in 2017, with the draft document building on the feedback gathered during the engagement phase and setting out set of aims, ambitions and actions for the culture sector in Scotland. The consultation report was prepared by independent consultants, Craigforth Consulting Ltd and will directly feed into the final strategy which is due to be published in 2019.
SGSAH looks forward to both the publication of the Culture Strategy and to playing a role in taking the aims of the strategy forward in the future.
You can find all responses, including the Scottish Graduate School for Arts & Humanities', at https://consult.gov.scot/culture-tourism-and-major-events/culture-strategy/consultation/published_select_respondent
---
First published: 29 January 2019